Mid Century Modern Bella Vista Bungalow
Another Example of Revitalization in NWA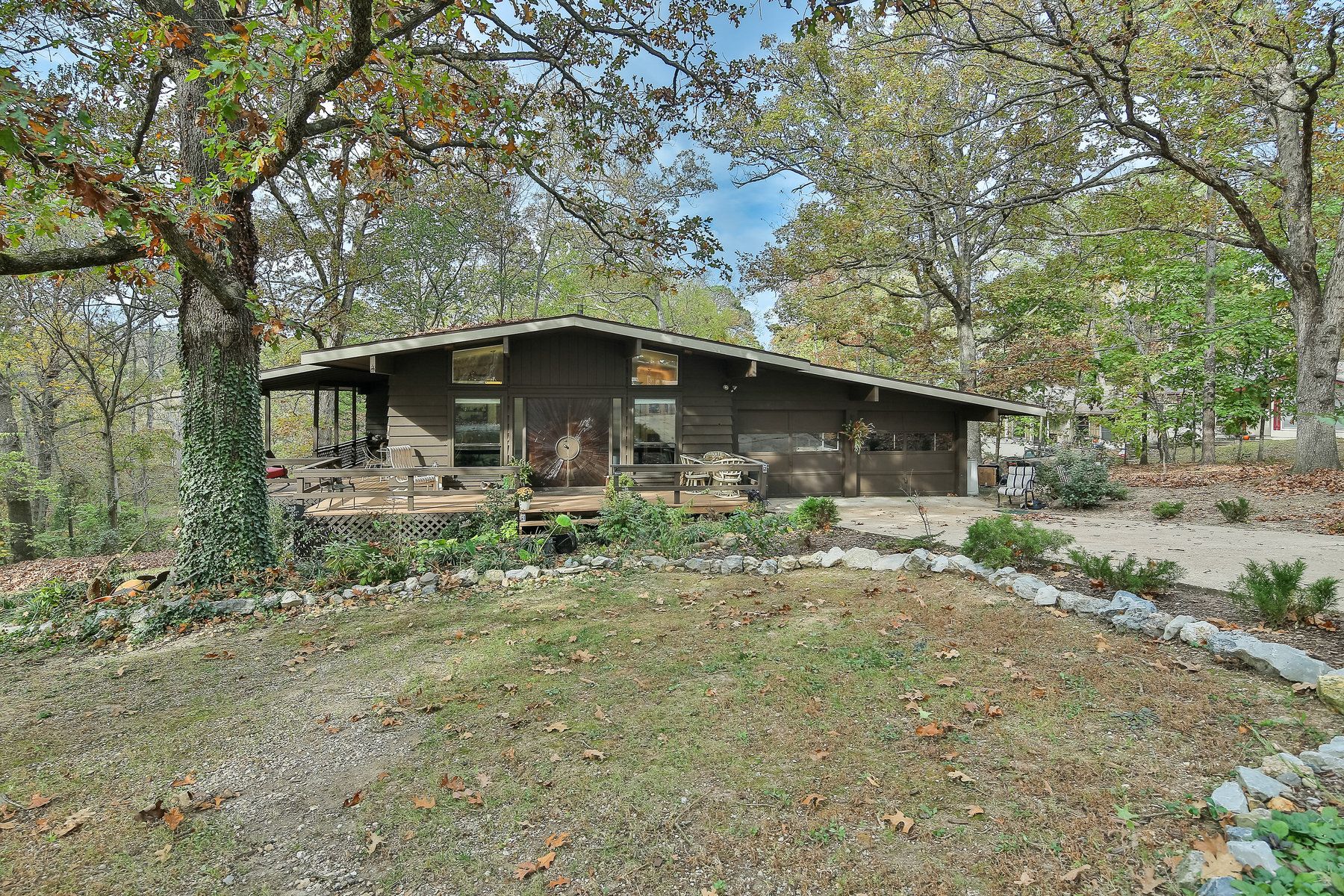 1 Rader Ln. Bella Vista, AR 72715
$125,000 | 2 Bed | 2 Bath | 1232 Sqft

Why We Love It
1. One of a Kind! This home is a great example of "everything old is new again!" Rest assured, there is no other home like this in NWA. The seller bought this bungalow that had fallen into disrepair and lovingly restored it and in the process put her own spin on it. It has all of the architectural concepts that make a bungalow great: pitched roof, large windows, open concept, maximum use of square footage. Add to that fresh paint, new flooring (except area where original thick hardwoods were in place), and updated kitchen and bathrooms. This home will be a fantastic fit for a first time home owner or for anyone looking to downsize.
2. Nestled in the heart of Bella Vista – This bungalow is just up the road from the Bella Vista Country Club, 2 minutes from Town Center and only a short 10 minute drive to downtown Bentonville. The house sits on back of .5 acre lot giving tons of room in the front and side yards. Surrounded by green space and nestled on a quiet cul-de-sac it's the perfect place to relax and unwind. Bella Vista started as a Retirement Village in the 1970's known for its 7 beautiful lakes as well as 18 hole golf courses, pools and community centers. It has since incorporated and has become a great place to raise a family and is home to one of the premier mountain biking trail systems in the country. Bella Vista is just north of Bentonville, world headquarters for Wal-Mart Stores, Inc and home to Crystal Bridges Museum of American Art & the Amazeum Children's Museum, you will find world class dining, food trucks and plenty of shopping in downtown Bentonville.
3. Details that make this house stand out – When you drive up to 1 Rader, you will notice the large front and side yards, the beautiful exterior and wrap around porch. As you walk up the walkway, make sure and notice the beautiful one of a kind solid wooden door custom made for this home back in the late 60's. Open the door and step into a mid century modern feel with new floors, new kitchen and vaulted ceilings. Feel all of the natural light pouring into the home. You can't miss the fireplace. Again, one of a kind here. For a smaller home, it is designed to maximize space. Office could be made into 3rd bedroom with addition of closet/armoire. Garage and basement for storage make this a stand out for its price range.
The Details...
1 Rader Ln. Bella Vista, AR 72715
Built 1969 – Custom Bella Vista Bungalow
$125,000
1232 sq ft
2 Beds
2 Baths
Office
Open Concept Living
Bentonville School District